Brake fluid is a kind of hydraulic fluid that's an integral part of your car's braking system. Because of this, it's important to know what this fluid does, when to change it, and how to tell when it's running low during your drives around Sheffield Lake, Cleveland, and Lorain.
To have your brake fluid changed, schedule a service appointment today!
What Is Brake Fluid?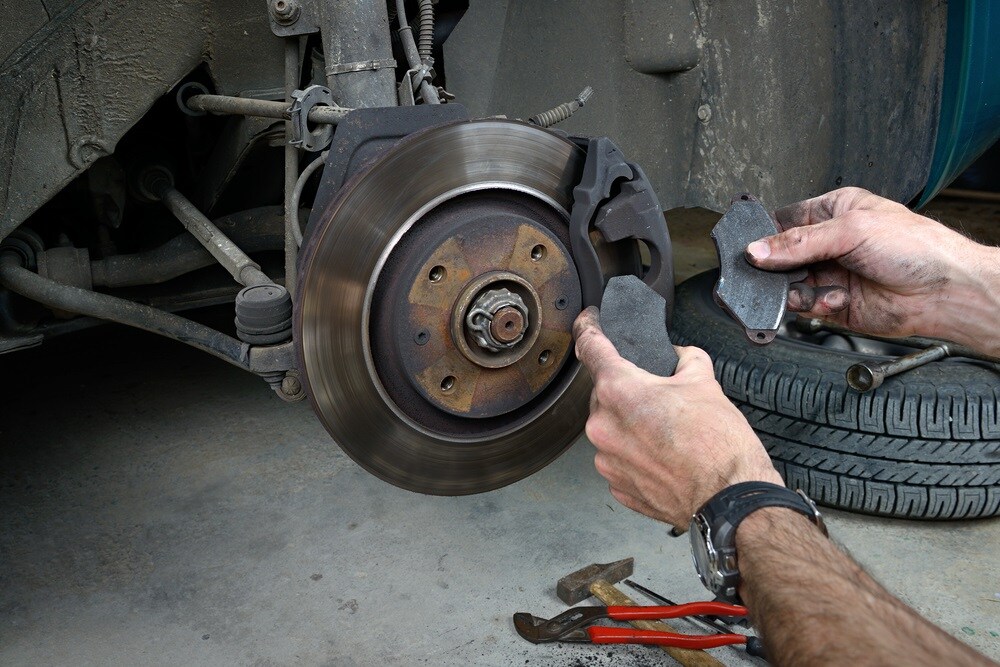 Brake fluid is one of the most important parts of your car's braking system. In fact, without it, your car wouldn't be able to brake at all. This is how it works:
You depress the brake pedal.
This compresses a piston inside the brake caliper.
The piston then releases pressure in the brake lines that's dissipated through the brake fluid.
This pressure squeezes against the rotors, causing the brake pads to press against them.
The brake pads create friction against the rotors, slowing down your car or bringing it to a stop.
Brake fluid is also a lubricant and anti-corrosion fluid that keeps your braking system working optimally by reducing damaging friction and helping to prevent rust and metal deterioration.
When Should You Change Your Brake Fluid?
You should be sure to inspect your brake fluid at least once every year. For good measure, have the technicians give your fluid levels a quick check with every oil change. You should also have the reservoir refilled with every brake pad replacement, which is roughly every 30,000 miles.
Check your owner's manual for your car's specific needs. You can also contact our service center directly for our team's professional recommendation.
What Are the Signs of Low Brake Fluid?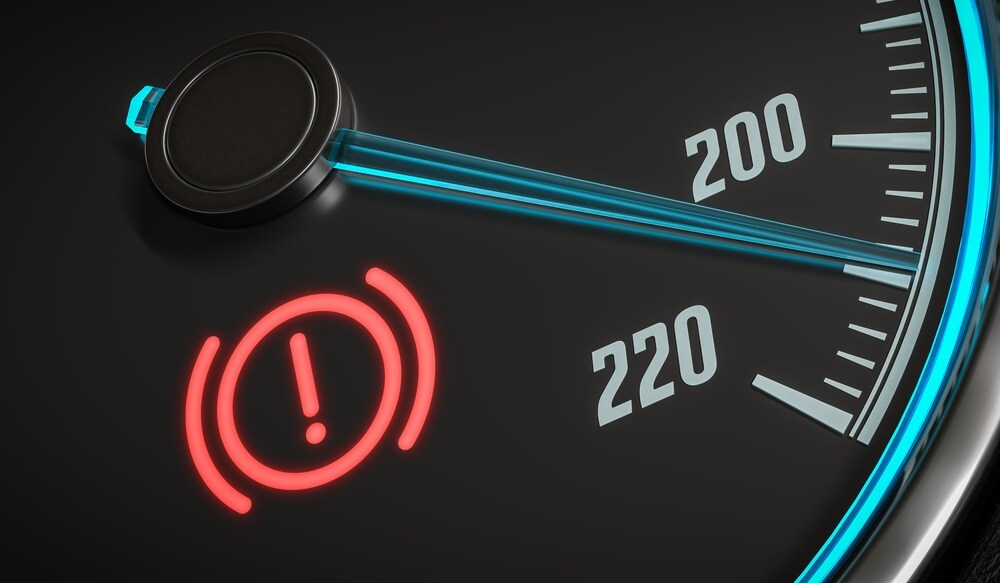 With every use, your brake fluid level will decrease slightly. One of the reasons why is because your brake pads will slowly wear down and the fluid will move to fill that additional space. If your brake fluid levels are too low, your braking system will not work properly.
This is why it's a good idea to have your fluid levels checked with every oil change. We recommend staying vigilant about these regular checks, but you can also keep a lookout for signs from your car, including:
A spongy or stiff feeling when you press the brake pedal
Screeching noises when you press the brake (likely from a worn brake pad)
Strange noises while driving, possibly from a lack of lubrication in the braking system
The BRAKE dashboard light turns on
Always keep an eye on your dashboard lights. If you see a light that reads BRAKE, or one that looks like a P in a circle or an exclamation mark in a circle, check that your parking brake is not activated. If it's not, then your brake fluid is likely low. Promptly contact a Kia technician for service to possibly avoid potential brake failure.
We'll Check Your Brake Fluid
If you notice any of the signs above or want to have a professional look over your braking system, come to the service center at Montrose Kia, near Sheffield Lake and Lorain. Our team of factory-trained technicians will gladly check your brake fluid levels and top you off if necessary.
Drivers in the greater Cleveland area can contact us to make an appointment today!