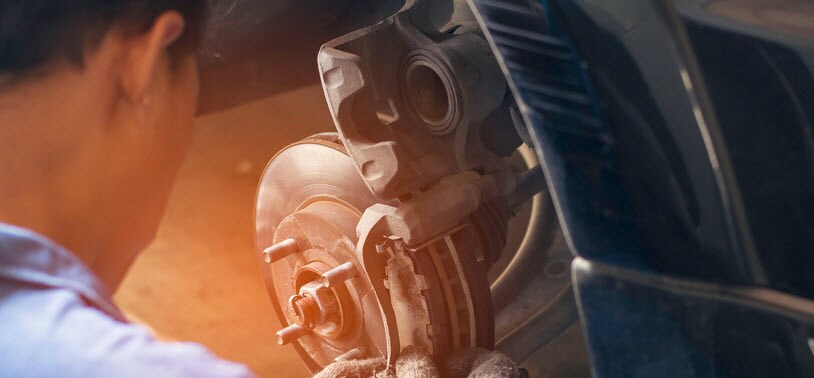 Are you wondering, where can I get brake service near me? Allow Montrose Kia to help. Our Cleveland area dealership has a state-of-the-art service center on-site. Here, our team of factory-trained and -certified technicians regularly help Sheffield Lake and Lorain area drivers with their brakes.
If you notice a malfunction in your braking system, see a light on your dashboard, or are due for a routine brake service, contact our team to make an appointment or ask any questions.
How Often Do I Need Brake Service?
The average driver requires brake service every 50,000 miles. However, that number can change depending on several factors like your driving technique, roadway conditions, and brake pad material.
For good measure, we recommend having a trained technician look over your brakes with every routine oil change-every 7,500 miles or two times per year. This will allow them to catch any issues before they become a problem.
Factors That Affect Your Brake Service Interval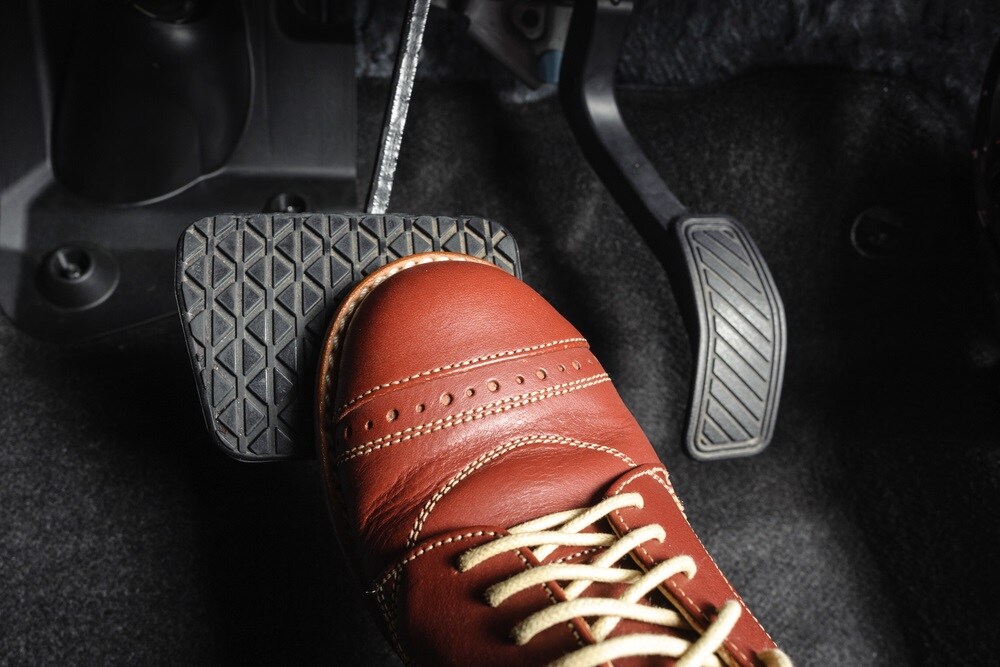 While good quality brake pads are meant to last up to 50,000 miles before needing service, there are many behaviors and conditions that can increase or decrease their lifespan, including:
Driving technique: Regular emergency braking will wear out your brakes faster than gradual, steady braking.
Towing and hauling: Stopping your car while towing a trailer requires much more braking power and may wear out your brakes more quickly.
Driving location: Highway driving is going to take less of a toll on your brakes than city driving or frequent stop-and-go traffic.
Brake pad material: Softer brake pad compounds and standard metal rotors wear down faster, while harder brake pad compounds and carbon-ceramic rotors tend to last much longer.
Contact us if you have any questions about how to prolong your time between brake service appointments. We'll also be happy to provide recommendations on braking system components.
Signs You're Due for Brake Service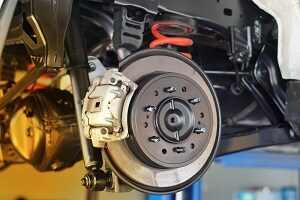 While you should be sure to have your brakes checked with every oil change, sometimes they'll be due for service in between those intervals. When the time comes, your car will give you several clues, so keep an eye and an ear out for the following:
Brake squeaking when not applying the brakes 
A constant clicking noise 
Longer brake times, or brake fade  
Pulling slightly to one side when braking  
Brake pedal vibrations when pressed
If you notice any of these signs, your brakes may already be overdue for service, visit our service center located in Sheffield, OH. When you stop by, our team of factory-trained and -certified technicians will give you a professional diagnosis and provide an efficient and thorough fix.
Schedule Brake Service at a Dealership near You
Whether you noticed any of the warning signs above or are simply due for a routine checkup, the service center team at our dealership is standing by. We're passionate about keeping Lorain, Sheffield Lake, and Cleveland area drivers safe behind the wheel, and that means providing high quality brake service near you.
Contact us to make your appointment today!