Once you've picked out the perfect vehicle for you, whether it's new or Certified Pre-owned , it's time to start thinking about how you're going to finance it. There are a variety of ways to finance a vehicle, including "Buy Here, Pay Here" (BHPH) financing. To give you a better idea of what this financing option entails, we at Montrose Kia have put together this helpful guide.
Below, shoppers in the Sheffield Lake, Lorain, and Cleveland areas will learn more about what BHPH financing is, along with some pros and cons, and what other options could be out there for you. Let's get started!
Buy Here, Pay Here Cleveland, OH
Buy Here, Pay Here Sheffield Lake, OH
What is "Buy Here, Pay Here" Financing?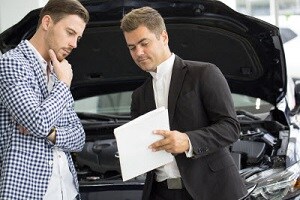 BHPH financing is a type of loan that you arrange with the dealership you're purchasing the vehicle from. In this scenario, the dealership also acts as a lender for financing your next vehicle. When you opt for this type of financing, you'll be making weekly or biweekly payments to the dealership in-person, rather than monthly payments, like many other financing options offer.
Do the Pros Outweigh the Cons?
While being able to pick out your vehicle and finance it all in the same place may seem like a luxury, some of the cons may end up outweighing the pros. One part of BHPH financing is the likelihood that you'll have to physically pay your weekly or biweekly payments at the dealership in-person.
This means that you'll be making a trip to the dealership once a week or once every two weeks just to hand them a check. Having a vehicle may make your schedule a little more convenient, but it doesn't free up enough time to make weekly trips across town any less inconvenient.
Do I Have Other Financing Options?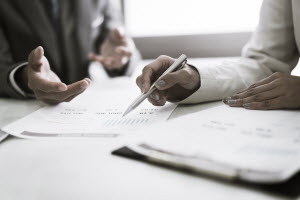 Don't think that BHPH financing sounds like such a great plan for you and your lifestyle? No worries! You have plenty of other options. For example, we at Montrose Kia offer a wide variety of financing options that can be tailored to all types of credit scores. Whether you've got a perfect score, or your score has seen some big blows recently, we're confident that we can find you a financing plan that fits your needs.
Our finance team is made up of friendly AFIP-certified finance experts who can help you, regardless of what your budget or lifestyle looks like. These professionals work with a network of over 40 local banks, credit unions, and other finance resources to ensure that they'll find a rate that works for you one way or another.
Finance Your Next Car With Us!
We at Montrose Kia hope that this guide answered all the questions you had about "Buy Here, Pay Here" Financing. Now that you know what your options are, we hope you're excited about moving forward with your car-buying process.
Shoppers in Sheffield Lake, Lorain, and Cleveland who still have questions or are ready to get the ball rolling should contact us today to learn more about our many finance options!