After you've put in the work of deciding which Kia model is right for your drives around Sheffield Lake, Lorain, and other areas around Cleveland, the final step is deciding which of the trim levels is going to give you more of the features you love.
To help you out with this final decision, the team at Montrose Kia explored the many different trim options available for some of our most popular models.  To see our Kia models in person, find a Kia dealer near you!
Why Read Trim Level Reviews?
Every Kia comes in different configurations, called trim levels. Each trim level offers a slight variation of your favorite model, starting with the base trim, which covers all the standard features, and building out from there. By separating certain features into different trim levels, drivers are better able to choose the version that best fits their needs.
We keep our reviews succinct, focusing on the highlights of each trim level, so that you're able to get a real feel for what each one has to offer. By reading these reviews, you'll have a better idea of exactly what you're getting with each trim.
This is especially helpful if there's a stand-out feature or equipment package that really caught your eye during the research or test drive phase. Knowing which trim level it's available on can help you make sure you don't drive away without it.
What's Inside a Trim Level Review?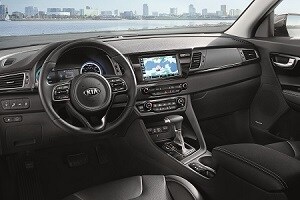 In our reviews, we'll look at each trim individually, and provide you with a brief overview of the different features and equipment packages available. We'll cover features like:
Uvo Infotainment systems
Kia Drive Wise smart safety features
Interior fabric and color options
Powertrain features
We'll also take a look at the different comfort and convenience features, like heated seats and audio systems.
Our goal is that you'll leave our trim level reviews with a clear understanding of which option is going to give you the most of what you love during your commutes around town.
Read Our Kia Trim Level Reviews
If you're nearing the end of your car search journey, check out our trim level reviews for your favorite Kia model. If you have any questions, contact the team at Montrose Kia. We can even help you compare the different trims in person with a test drive.
If you're a driver near the Cleveland, Sheffield Lake, and Lorain areas, contact us today to learn more!