With a standout personality that quickly draws attention around the streets of Sheffield Lake, Lorain, and Cleveland, the Kia Soul is a go-to option for many style-oriented drivers. If you also fancy this distinctive model, take a few moments to read through some of the Kia Soul reviews crafted by Montrose Kia.
Each review details various aspects of the model, giving you a better sense of what the Kia Soul brings to the table, including an inside look at performance, style, and more. So, after finishing this brief copy, dive into any Kia Soul review. Contact us today to schedule a test drive!
Range of Engine Options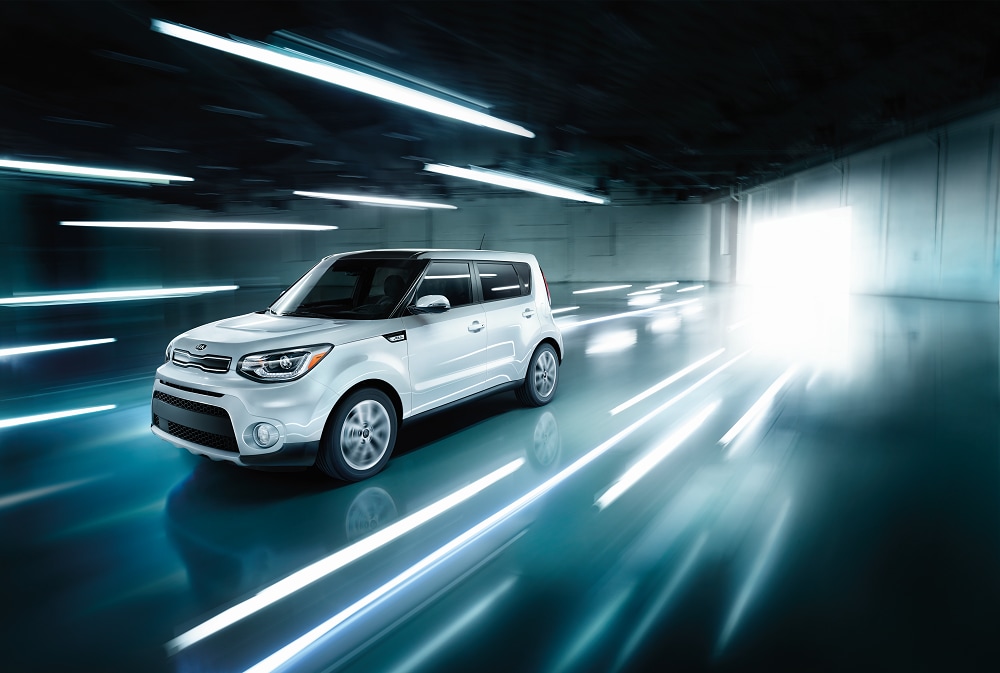 One of the great things about the performance of the Kia Soul is that you can select between two unique engine options, each of which deliver sterling power. Also, you get the benefit of various performance-boosting features.
To start, there's the base engine, a 2.0L 4-cylinder that produces 147 horsepower and 132 lb-ft of torque. If you want to enjoy a little more vroom on the open road, then you can instead go for the 1.6L 4-cylinder, which delivers 201 horsepower and 195 lb-ft of torque.
Along with various motors, the Kia Soul boasts various transmission options, so you can further personalize your experience behind the wheel. To start, there's a 6-speed manual transmission that comes with the base trim level. There's also an Intelligent Variable Transmission, which deftly moves between gears. Finally, the last option is a 7-speed dual-clutch transmission that pairs beautifully with the 1.6L motor.
Interior Dimensions: Passenger & Cargo
Space is abundant and configurable in the Kia Soul, giving you the ability to transport cargo or passengers with relative ease.
The headroom, for instance, measures 39.4 inches up front and 39.5 inches in the second row. The legroom checks in at 41.1 inches up front and 38.8 inches in the second row. There's also plenty of hip room, with 53.5 inches in the front and 52.8 inches in the back, along with a spacious total passenger volume of 102.2 cubic feet.
As for cargo room, a range of different measurements come into play depending on how you adjust the interior. The minimal cargo space you'll have in any set up is 18.7 cubic feet, while the maximum cargo volume expands up to 62.1 cubic feet.
Trim Levels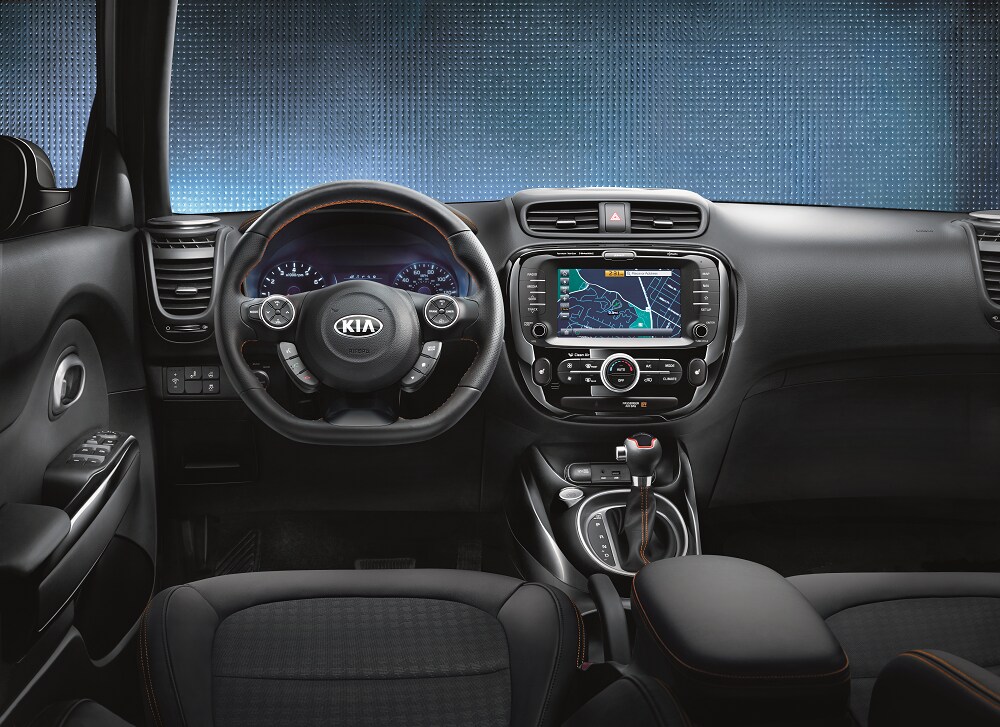 As unique as the Kia Soul already is, it gets even better as each trim level gives you the chance to further flaunt your individuality.
For starters, the base trim is the LX, a tremendous option that will deliver a range of standard performance, safety, and infotainment features. From there, the trims ascend in the following order:
S
GT-Line
X-Line
EX
GT-Line Turbo
Learn More About the Kia Soul with Our Reviews
Our varied Kia Soul reviews are a great way for anyone in Sheffield Lake, Lorain, and Cleveland to get a better feel for this eccentric model. So, dive in and if you have questions, contact Montrose Kia!